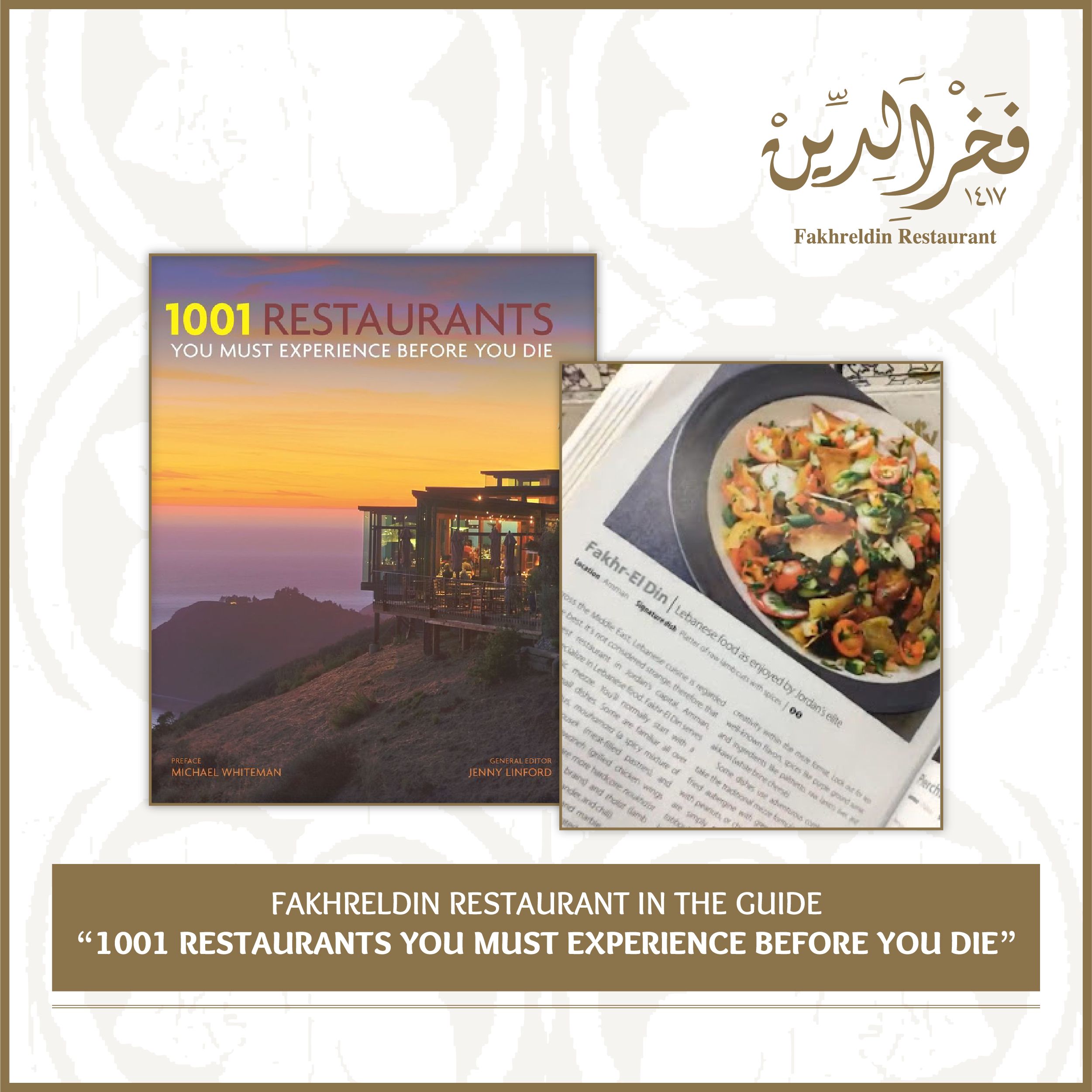 The latest edition of the book of "1001 Restaurants You Must Experience Before You Die", by Jenny Linfold, was recently released and Fakhreldin Restaurant is featured. The world is full of wonderful places to eat and this mouth-watering globe trotting reference features 1001 of the best.  
On this occasion, we would to thank all our employees for their dedication and perseverance to provide the best to our dear customers. And we'd like to extend our special thanks to our valued and loyal guests who always support us. We welcome you, as our doors are always open for you. 
We'd also like to point out that we are not closed, as the rumor had it.  
And with you, our journey continues….